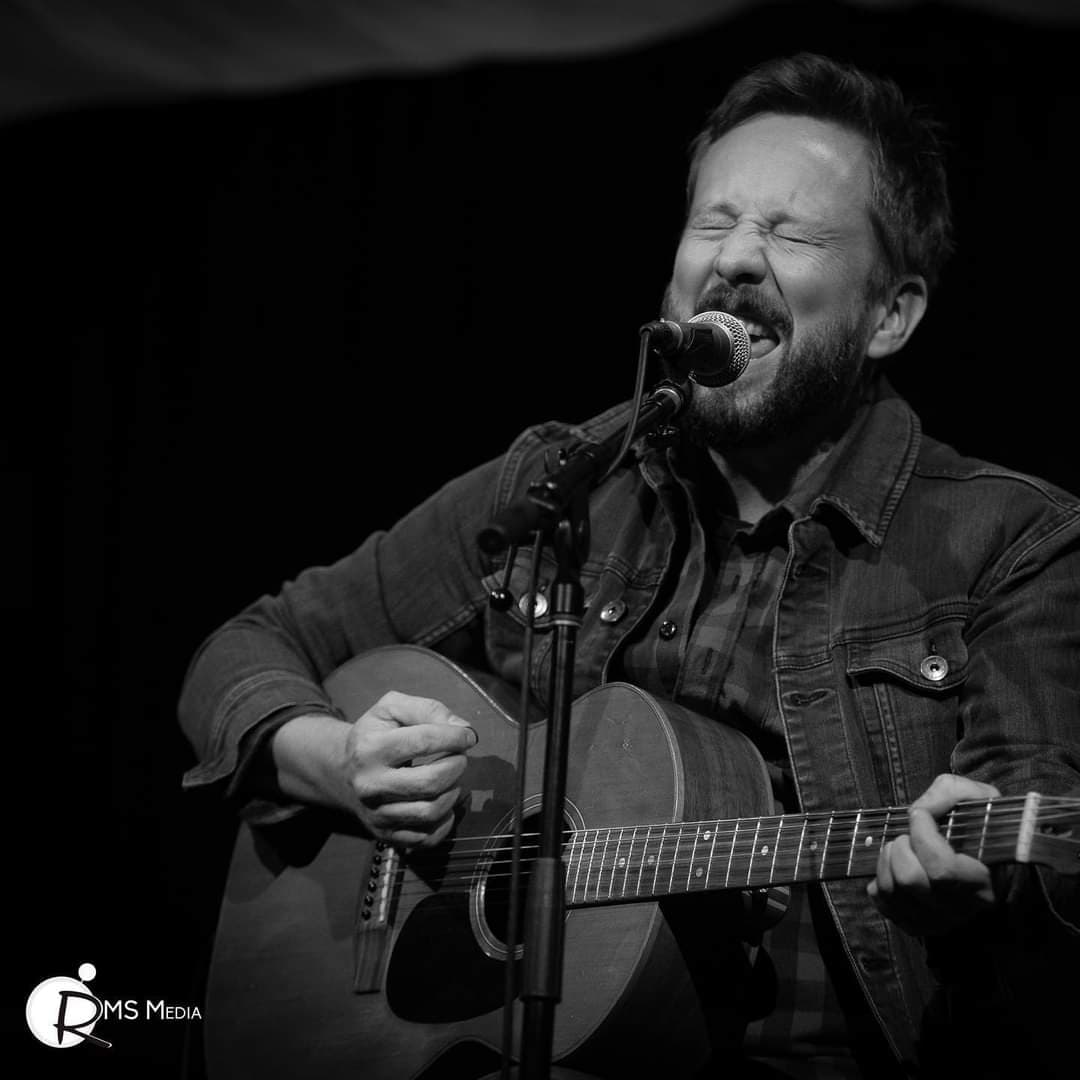 November 12, 2020
Where I Am & Where I'm Going
Hi.  I'm sitting in my Sidney hotel room, one night in to a 6 night stretch with one of Western Canada's legendary songwriters, Mr. Barney Bentall.
I've had a few folks tell me that they're jealous that I get a 'play-cation', away from my domestic responsibilities at home & the rigorous writing & teaching schedule that I've adopted during the Covid-19 pandemic.
The truth is, I stay in a hotel a mere 90 minutes from my home, for a couple of reasons.  Firstly, I've never liked driving any more than 60 minutes after a show ~ I am so high onstage, and the comedown is real.  I'm tired after a gig, even if I'm only playing a few songs as the opening act.    I know that my family is ok, and I reach out periodically throughout the day, checking in on how things are going around the house.  All the kids are really busy these days, and my wife is a real-life working hurricane lately too.  Life moves on, whether I'm there or I'm not.
The biggest reason I'm finding though, is that I long for my old life back.  While I've always described myself as a home body, I most certainly benefitted from the balance of road-life to home life, and obviously this year the scales have been tipped.  I've been very lucky that there's been a trailblazing venue just down the highway from me, and they've afforded me several opportunities to get in front of small, Covid-protocol-friendly crowds to ply my trade.  The Mary Winspear in Sidney has an incredible staff that have made me feel like part of the team, as I've opened for JoJo Mason, Chad Brownlee & now Barney Bentall – all during the Covid-19 pandemic.  This has given me the performance fix I crave, the ability to provide for my family, and the slight taste of optimism on my tongue; that things aren't that different, when of course they are.
So I'm here – on a 6-night stand; on the last mini-tour of the foreseeable future.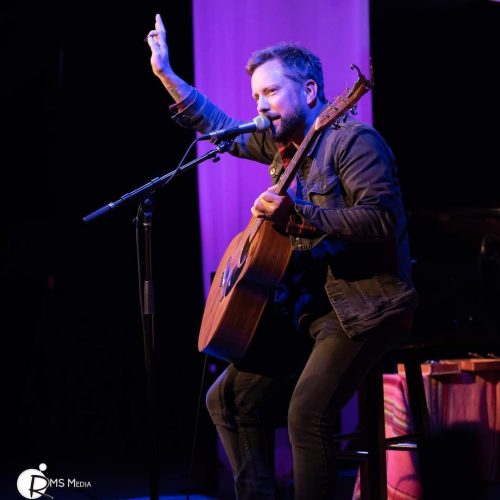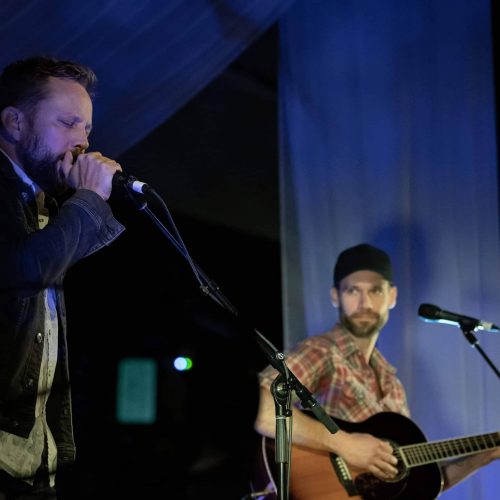 Above: Chad Brownlee & I playing Bradley Cooper & Lady Gaga.  Guess who's who.
Last week I heard the news that the West Coast BC music scene had lost one of it's own; our friend Kellen Saip.  Kellen was the big man, with the big voice and the big heart – I met him during my Lion Bear Fox days, and we became fast friends.  We bounced new material off of each other, and he came to me for advice on how to further his own career quite often.  I'd tell him that it was the blind leading the blind, and to simply follow his heart & chase the song down whatever path it lead, which it seems he did, because his material was getting better & better & better.  During the first few months of the pandemic, Kellen enlisted some of his favourite singer-songwriters to lend their voices to his newest single, "We're All In This Together."  I was honoured to sing on the song, which also featured Leeroy Stagger, Shawn Hall of Harpoonist & the Axe Murderer, drummer extraordinaire Justin Hauck, Del Suelo of the Dead South & so many more…… Listen to the track here – it's so heartfelt.
https://kellensaipmusic.bandcamp.com/track/were-all-in-this-together
Kellen, I'll miss our chats, buddy.  Huge love to his wife Amy & their two daughters Esmae & Finley.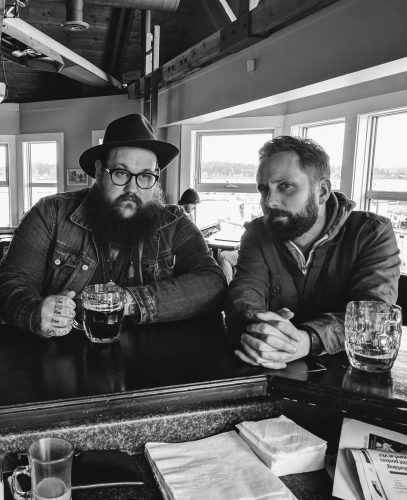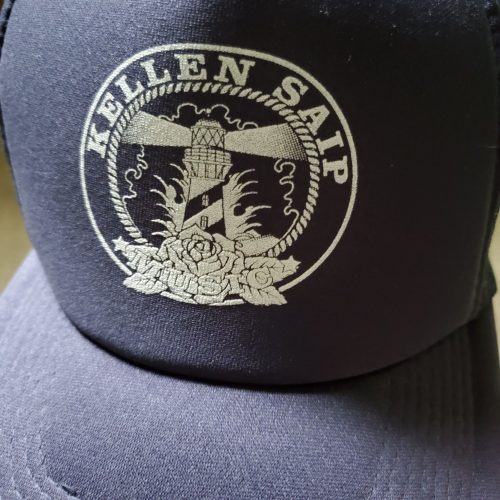 I'm thinking about time, because right now, I've got the time to reflect & do so.  Much has changed for me this year.  Professionally, I'm not working with my wife any longer, which has opened up all kinds of fresh & honest communication in our marriage.  Work has no longer infiltrated our daily dialogue, and for that I'm grateful. We worked together for years, and there wasn't a bigger supporter & fan & believer in me than Cathleen.  We accomplished a lot, we made mistakes, and we learned from it all.
This year alone, I've released a couple of new singles, & a digital-only B-Sides record.  I've written a stable full of new songs, and I've found help from within the industry that I didn't know was there.  I'm grateful that after 20 years in this business, and despite a pandemic, my career isn't dead.  There's still the will to write & record music, and to say things.  To take performance opportunities when they arise, because that's the real impetus behind why I do what I do.  To connect with you folks, and to make new friends. To make you laugh and to share my life with you.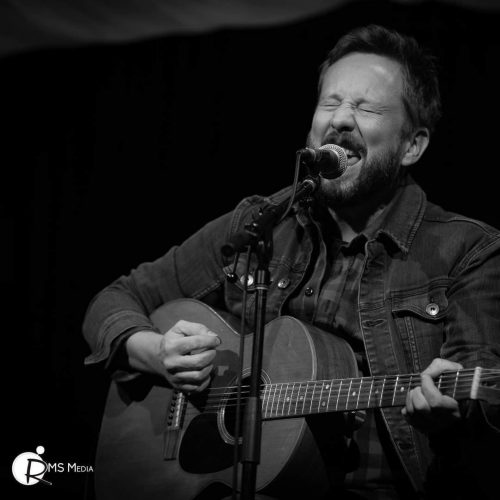 2021 is right around the corner.  My wife & I have a 17 year old hoping to soon head down to Texas on a softball scholarship; we've got a 15 year old who's taller than me now (not saying much) and we've got a 10 year old who is only a couple years away from high school.  It's all moving so fast, and some days I need to stop, stand back & take a mental picture of everything I've seen & done… I'm kind of doing that today, as I wait to head over to the venue, to sing my songs, and to make new friends and to continue to make that connection that I've been so lucky to have been able to do for the past couple of decades.
~rm