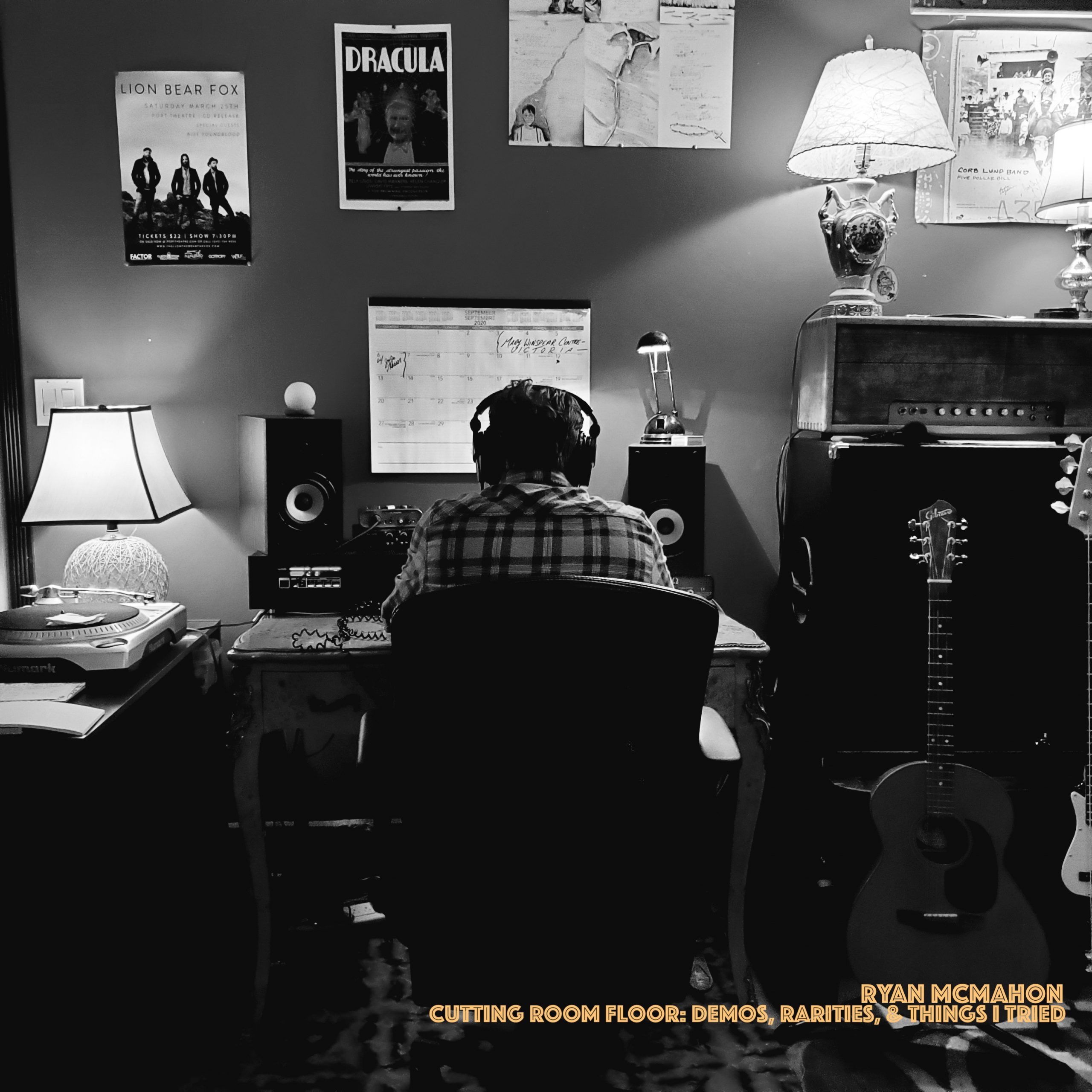 September 12, 2020
Cutting Room Floor: Demos, Rarities & Things I Tried
Hello friends & listeners;
Over the past few months I've been dealing with the question: What's next?  What's my next move?  There's little to no touring for me & my band; putting out a full record of songs still isn't making a heap of sense to me at the moment, and I keep coming back to the fact that if I don't unload some of my past, I won't be able to move on to future creation.
So, out came the hard drives; I combed through songs – some 18 years old, some 18 months, and I arrived at 20 tracks that I am really excited to share with my gaggle of followers.  Certain songs have a full band behind them – scorching guitar solos appear courtesy of Mike Rogerson, who has the distinction of being the person who has taught me the most about recording music, especially during those early days.
It was nice going back to hear the on-point harmonies of Dustin Young, the pounding force of Hamish Thomson, Pat Steward, Nik Pesut & Niko Friesen on drums; it was also interesting to me to see how far my home recording has come since those early GarageBand discoveries on my first Mac computers.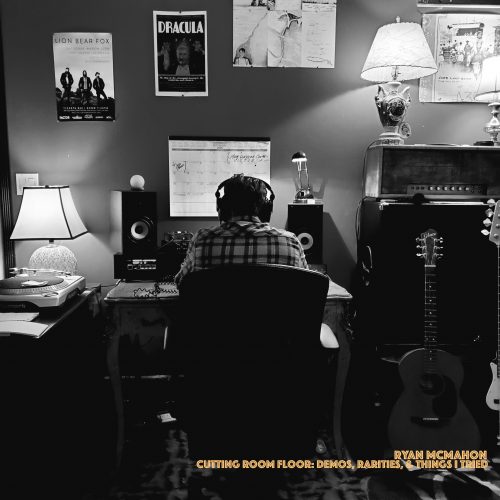 It is my hope that my hard-cores find this little project interesting.  I have a need to put this out, in all it's flawed, honest reality.
We'll be releasing the 20-song album to BandCamp on Monday morning; if you've ever bought an album of mine in the past, I promise you that these are the seeds that those songs are sown from.
http://www.ryanmcmahon.bandcamp.com
1. FREEDOM
(Song Shelter Demo)
-vocals, acoustic guitar – RM
2. NO RIGHT TURN
(Demo) *Unreleased
-Recorded & Mixed by: Scott Ternan at the Farm, Vancouver, BC
-vocals – RM
-guitars – Mike Rogerson
-bass – Dustin Young
-drums – Nik Pesut
3. UNDERDOG
(Demo)
-Recorded & Mixed by: Scott Ternan at the Farm, Vancouver, BC
-vocals, harmonica, acoustic guitar – RM
-guitars – Mike Rogerson
-bass – Dustin Young
-drums – Nik Pesut
4. TAG ALONG
(Demo) *Unreleased
-Recorded & Mixed by: Mike Rogerson @ BakerStreet Studios,
North Vancouver, BC
-vocals, acoustic – RM
-guitars – Mike Rogerson
-bass – Dustin Young
-drums – Niko Friesen
5. BITCH LIST
(Song Shelter Demo) *Unreleased
-vocals, acoustic & electric guitars, bass, mandolin, percussion
-backup vocals – Zari Benedict
6. TOO TIRED FOR LOVE
(Song Shelter Demo)
-vocals, acoustic & electric guitars, bass, percussion – RM
7. MYSELF AGAIN
(Song Shelter Demo) *Unreleased
-vocals, acoustic guitar – RM
8. DAMAGE
(Demo) *Unreleased
-Recorded by: GGGarth Richardson
-Engineered by: Scott Ternan
-vocals, acoustic guitar – RM
-electric guitar – Mike Rogerson
-bass – Dustin Young
-drums – Pat Steward
9. YOUNGSTOWN TUNE-UP
(Demo)
-Recorded by: GGGarth Richardson
-Engineered by: Scott Ternan
-vocals, acoustic guitar – RM
-electric guitar – Mike Rogerson
-bass – Dustin Young
-drums – Pat Steward
10. SUCCUMB TO L.A.
(Song Shelter Demo) *Unreleased
-vocals, acoustic guitar – RM
11. FATHER & SON
(Song Shelter Demo)
-vocals, acoustic guitar, electric guitar – RM
12. WEEKS MONTHS YEARS
(Demo)
-Recorded & Mixed by: Mike Rogerson @ BakerStreet Studios, North Vancouver, BC
-vocals, acoustic guitar – RM
-electric guitar – Mike Rogerson
-bass – Dustin Young
-drums – Hamish Thomson
13. COMIN' DOWN
(Song Shelter Demo) *Unreleased
-vocals, acoustic & electric guitars, bass, percussion – RM
14. FOREVER US
(Song Shelter Demo) *Unreleased
-vocals, acoustic guitar – RM
15. GOING GOING GONE
(Song Shelter Demo)
-vocals, acoustic & electric guitars, bass, percussion – RM
16. HIGHER THAN I'VE BEEN
(Demo) *Unreleased
-Recorded in the house on 20th basement in North Van by Tom Dowding
-vocals, acoustic guitar – RM
-bass – Tom Dowding
17. WHY CAN'T I WAIT?
(Song Shelter Demo) *Unreleased
-vocals, acoustic guitar, ukulele, alto saxophone – RM
18. END OF FUN
(Song Shelter Demo)
-vocals, acoustic & electric guitars – RM
19. SOONER THAN LATER
(Song Shelter Demo)
-vocals, acoustic & electric guitars, harmonica, percussion
20. I'LL BE DAMNED (Instrumental Version)
-Recorded & mixed by Andre Wahl
-electric guitar – RM