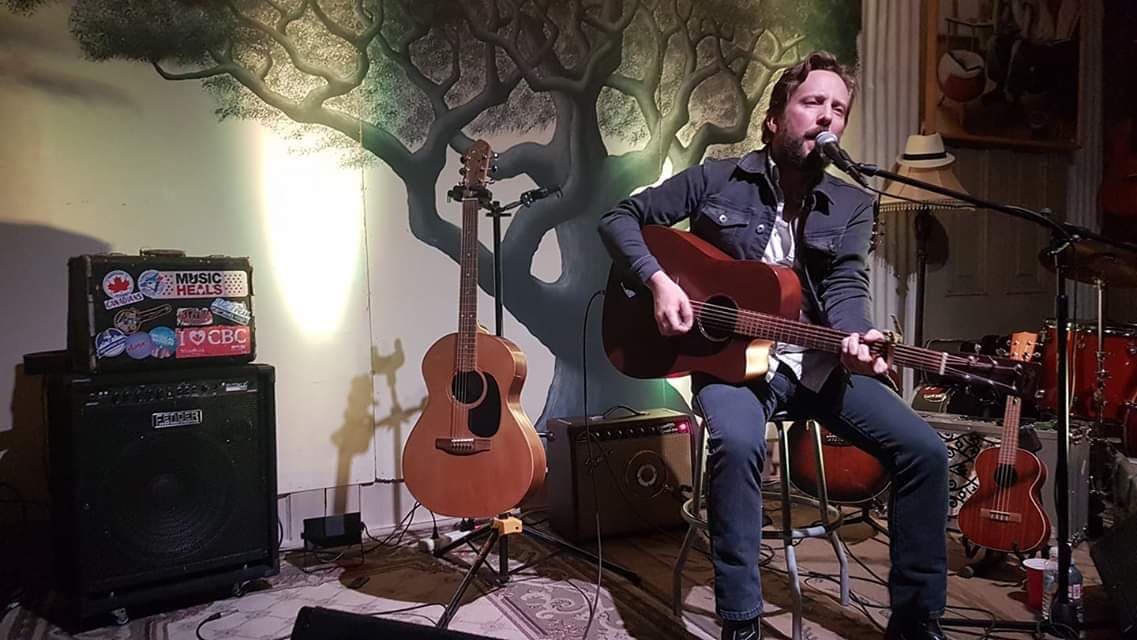 June 7, 2019
Tours, Writing, Showcasing and Air Travel
I'm in my office listening to Uncle Neil's screaming Tuscaloosa and writing you this note.
I've been home less than a week, and my 're-entry' process to domestication and my home work life has been quicker than ever.  I'm inspired again, and while the itch to write and record went away for some time, it seems to be back.  I've tested out a couple of new songs on the last tour:  "The Golden Rule" and "Things You Need to Know" – I think you guys liked 'em well enough.  I will try to get some more written and put together a little EP of sorts, I think.  A full-length isn't in me at the moment.  "Smile" just came out this past February, and I believe it's got more legs in 'er anyhow.
So the "Takes Me Away" tour took me to some really small joints – houses, cafes and tiny listening rooms – and we had a riot.  I really made sure I spent time and dug into conversations and laughs with all my hosts and good folks that wanted to hang, ask questions and shoot the heck.  I'm so glad I did; as I say hopefully enough, I don't have a massive fanbase, but I sure love the one I've got.  You guys keep me rolling.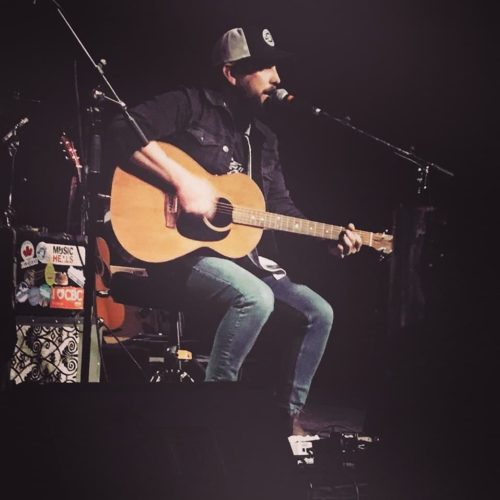 Jeezus this new Neil album is fantastic.  Check it out if you like nice things.
So again – this most recent tour.  I had heard that my Great Grandfather Fred (and many McMahons) are buried in a tiny cemetery outside Forestburg, AB, where my relatives homesteaded many moons ago.  As I get older, I want to reconnect with where I come from, and despite not meeting or knowing any of these folks, I feel the need to find them, whether they're above ground or not.  Being in the Pleasington Zion Cemetery, which is 6km off any main road in the middle of basically nowhere, was something surreal and so very memorable.  It was just me, the fast-running Alberta wind, Great Grandpa Fred, Great Grandma Gina, and many other ancestors that I'm glad I went to go see.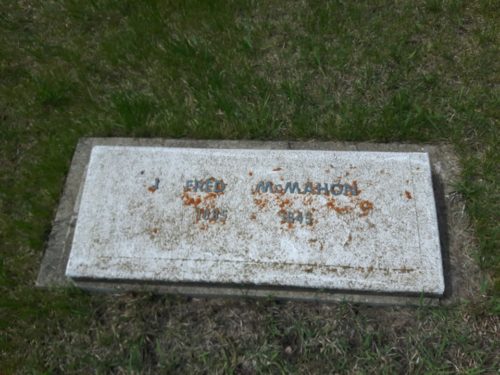 I caught up with Amanda, Pat, Jimmy, JT and everybody at the Ironwood Stage in Calgary, too…  the place means the world to me, and it's always a treat to play.  Thanks to Mike Edel for having me on the bill.  He's got a great new album out, and it's gonna do well for him, I think.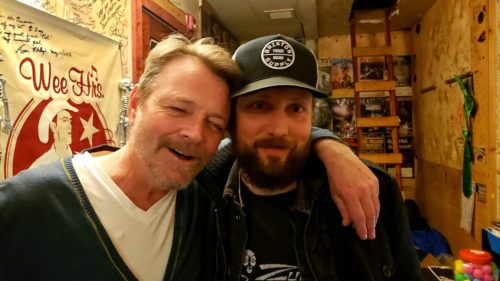 I toyed with my fear of heights in Edmonton, by jumping aboard one of their old streetcars and playing high above the Saskatchewan River.  If you're in the Edmonton area, you should check one of these shows out.  They're intimate, weird and cool.  There definitely isn't a venue like it anywhere else.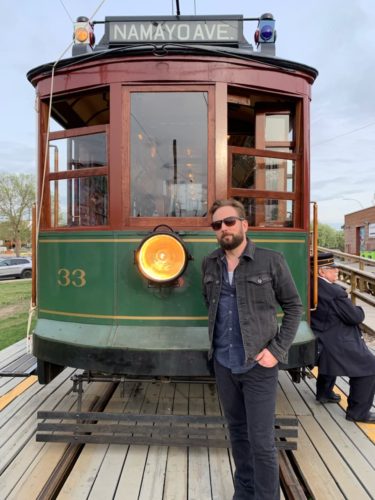 All in all, it's another adventure under my belt.  I'm fortunate to do what I do, and I'm glad there are enough folks that care to justify all the travel I do.  Speaking of travel…
I'm very proud to say that I've signed on as a solo act with longtime Lion Bear Fox agent Margot Holmes, and her agency Caline Artists International.
As soon as the word "International" gets added to her company, I always hear "Prestige Worldwide" from Step Brothers.  If you don't get it, look it up.
Margot has me showcasing at Contact East (Maritime Provinces Canada) and Ontario Contact this fall.  What that is, essentially, is that you go out and perform a few songs in front of concert buyers from those regions.  I've done it a tonne with LBF, but this will be my first time on my own.  Don't be nervous.  All this is to say that I'll be flying a lot soon – Ontario, PEI, possibly Nashville too – not to mention a trip to Tonder Fest in Denmark again w/ LBF.  Traveling to these places sucks, no matter which way you cut it… but my air game is getting better, and I always know that I have a ball when I get to these places and people.
That's all for now.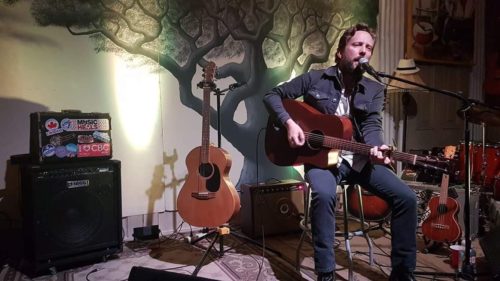 Hope you people are happy & healthy.
'I'm just a drop of rain
in the Great Northwest on an October day"
~R