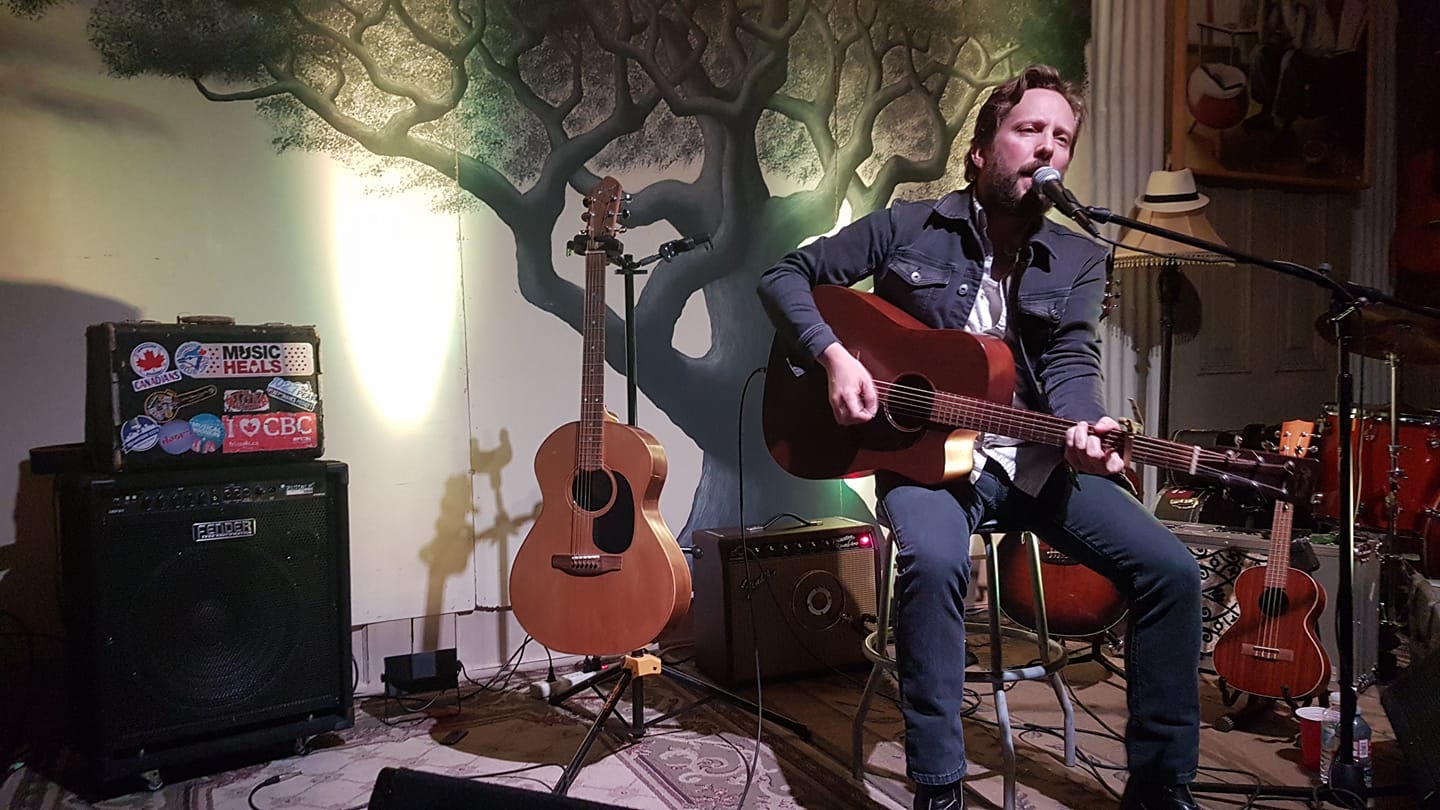 May 10, 2019
The "Takes Me Away Tour"
One week from now & I'm up and outta here again.  I've been home for the better part of a month, and it's time to go.  I feel it.  I consider myself to be a family man – I love spending time with the kids; watching them grow – going for margaritas with my gal – spending time talking about the past and future vacations of Rome and Bucerias – seeing old friends around the town where I live.  I love life in Ladysmith, and I love Vancouver Island.
But my calling keeps calling me to write songs and get out there.  Big stages, small stages, living rooms… any place that feels good.  Any place that is full of folks willing to take the trip off the beaten path, and into my history.  All my songs are about things I've seen and people I've been.  It's all there if anyone cares to hear it.  It's funny, a little heartbreaking, and honest, probably to a fault.
"The home-body leaves home again
to fill his cup with conversations
to laugh long with annual-friends
people I only get to see every now & then"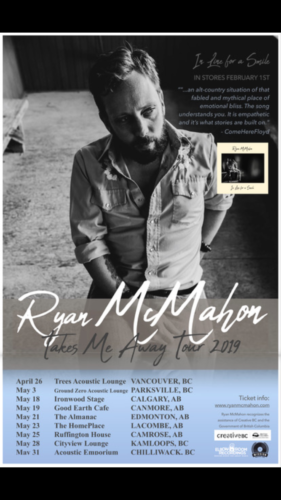 These intimate, solo, acoustic trips I take a few times a year give me more memories and stories that get poured into future songs.  Thank you to everybody who climbs aboard what I do and encourages me to press records and press on.  See you soon.
May 16 – An Evening in the Valley House Concert – SUMMERLAND, BC
May 18 – Ironwood Stage – CALGARY, AB*
May 19 – Good Earth Coffeehouse – CANMORE, AB
May 21 – The Almanac – EDMONTON, AB
May 22 – Secret Streetcar Show – EDMONTON, AB
May 23 – House Concert – RED DEER, AB
May 24 – House Concert – PONOKA, AB
May 25 – Ruffington House / Fika Coffee – CAMROSE, AB
May 26 – House Concert – CALGARY, AB
May 28 – Cityview Lounge – KAMLOOPS, BC
May 30 – Thomasina's – PRINCETON, BC
May 31 – Acoustic Emporium – CHILLIWACK, BC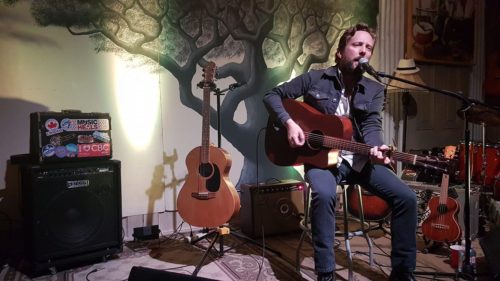 Photo: Merideth Bisiker @ Ground Zero Acoustic Lounge, Parksville, BC