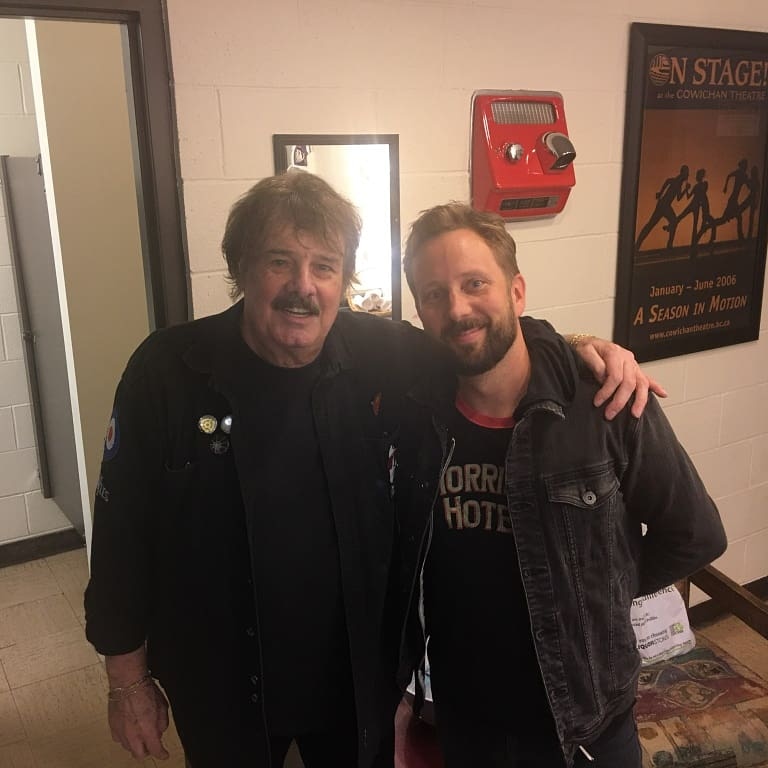 May 26, 2023
These Guys… Sing every night… For you.
See what I did there?
Hey gang; I'm just jumping on here quick this morning to say how happy we are to be the featured supporting act on Burton Cummings' Western Canadian run of dates.  Burton, like Gordon Lightfoot, like Murray McLauchlan & like Anne Murray, is a galvanized Canadian hero that is still singing his heart out for his audiences after a boatload of decades under his belt… It's great to chill side stage nightly & watch a master go to work.  There's always something to learn.
Here's a shot of Burton & I in 2019 when I opened a handful of island dates for him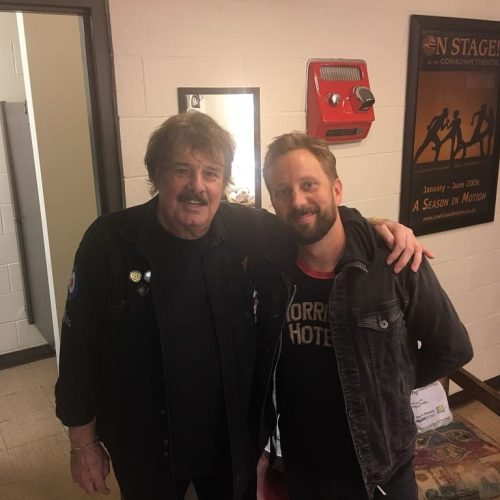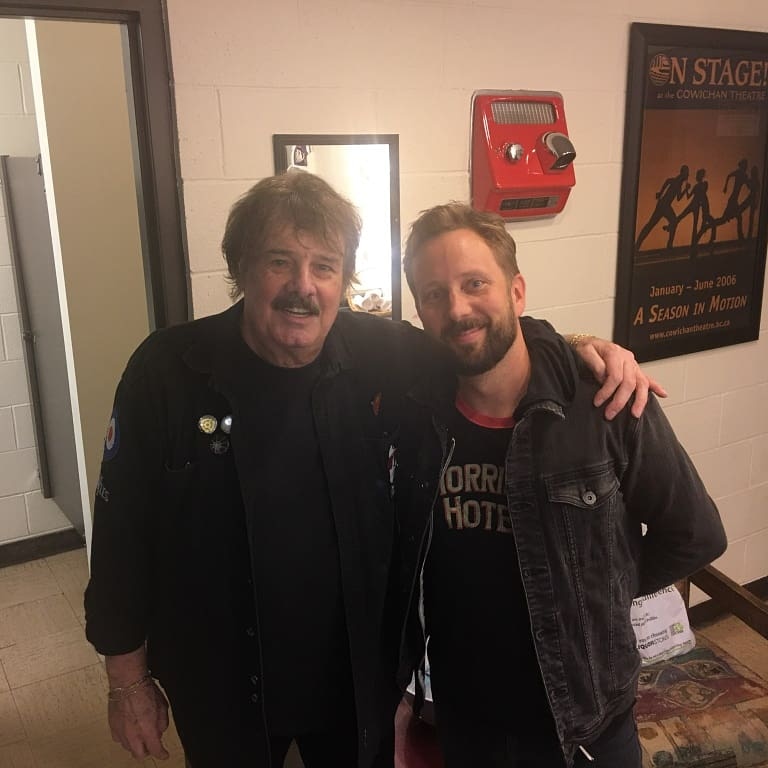 Huge thanks to Burton's mgr Sam Boyd & the entire crew for having me out on this run – we're 2 dates in, and I'm looking forward to hitting a few bucket-list venues – one being the Royal Theatre in Victoria this Sunday.  I saw my first big show there when I was a rookie: BB King w/ my Mom & Dad.  I remember driving home in silence, awestruck by the size of BB's band and just how tight those old blues songs were.  On Sunday night I get to stand there on that same stage and that's just radical.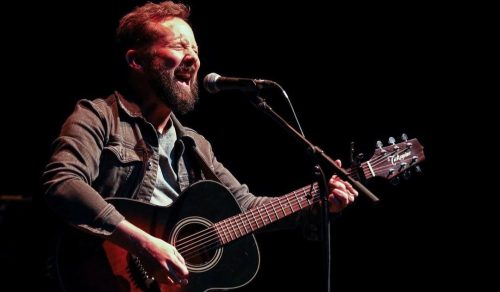 We're also gonna be peppering a few solo dates in this run; when Burton & the band take a night off, I wanna work.  We've already added extra solo dates in Vermilion and Red Deer in Alberta and Keremeos, British Columbia and there'll likely be 2 or 3 more added within the next couple of days, so keep a lookout for those if you'd like to see me play some new tunes off the new album (coming soon) (I swear).
All dates are on the 'tour' page of this site or on my socials.  If I'm just meeting you via Burton, it's great to know ya.  Thanks for the follow.
With gratitude
R