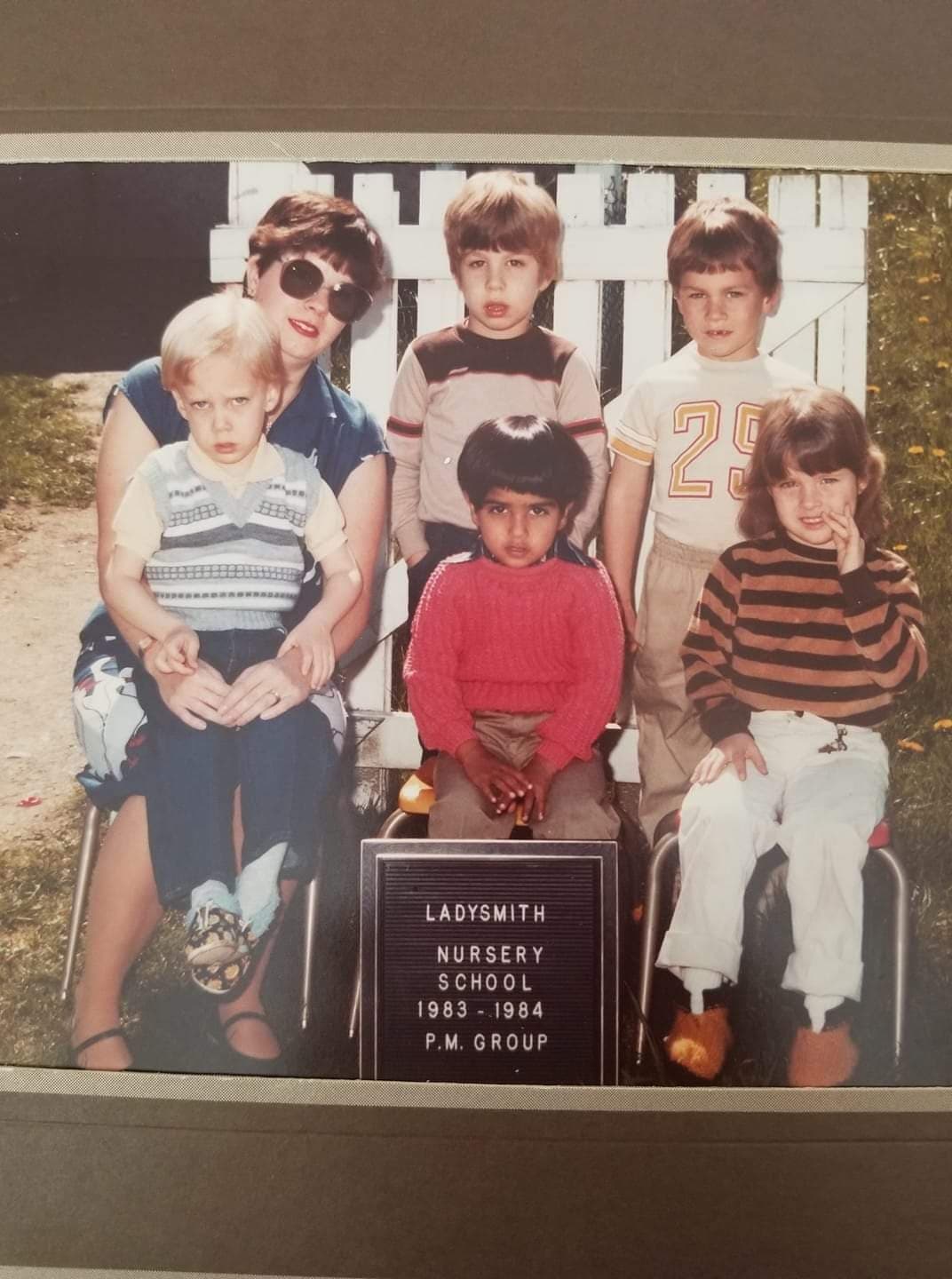 September 1, 2020
September 1st: Now what?
There are four more months left in 2020.  I've got some timelines to construct and some decisions to make.  I've got half an album's worth of new songs recorded, + I'm also in the midst of sifting through over twenty years worth of demos & b-sides that you guys have never heard.  We're ordering "In Line For a Smile" on vinyl, which will be coming soon, & new merch is being made – new T's, trucker hat designs – with touring Canada in 2021 in mind.  There are talks of heading overseas on a small solo tour in '21 as well.  All of that sounds like business is usual, but of course we know it isn't.  Everything is tentative right now and committing to anything seems  a little harder than it used to.
We've got three kids and six feet that are about to walk into public schools again in 10 days, and that's definitely the focus in our house right now.
Hey, speaking of back to school ~ here's a picture of me starting pre-school in 1983.  I'm thrilled!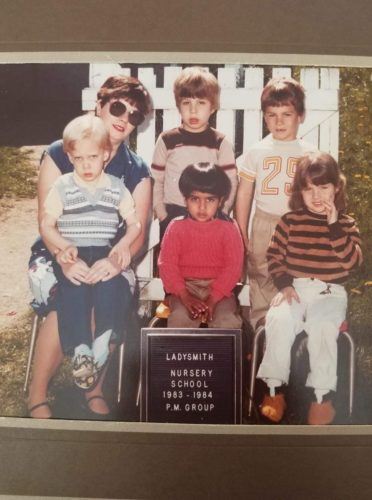 Yeesh.
So I'm thinking the title of my B-sides & rarities digital only (for now) album is "Cutting Room Floor."  It will only be available via my website & BandCamp (https://ryanmcmahon.bandcamp.com).  We're hoping to have this available this fall.  It'll have different versions of songs you know – Youngstown Tune-Up, End of Fun, Too Tired for Love) & songs you've maybe never heard for one reason or many (Tag Along, Myself Again, Bitch List).  I've had a great time combing through the many years of demos and sprucing them all up a bit for your consumption.
That's all for now; please consider subscribing to my YouTube channel (http://www.youtube.com/ryanmcmahonmusic) & hang out here for updates.
As strange & bewildering & disorienting as 2020 has been, I have a feeling there's more to come.  Please be kind to each other & please don't do the limit in the passing lane.
~R