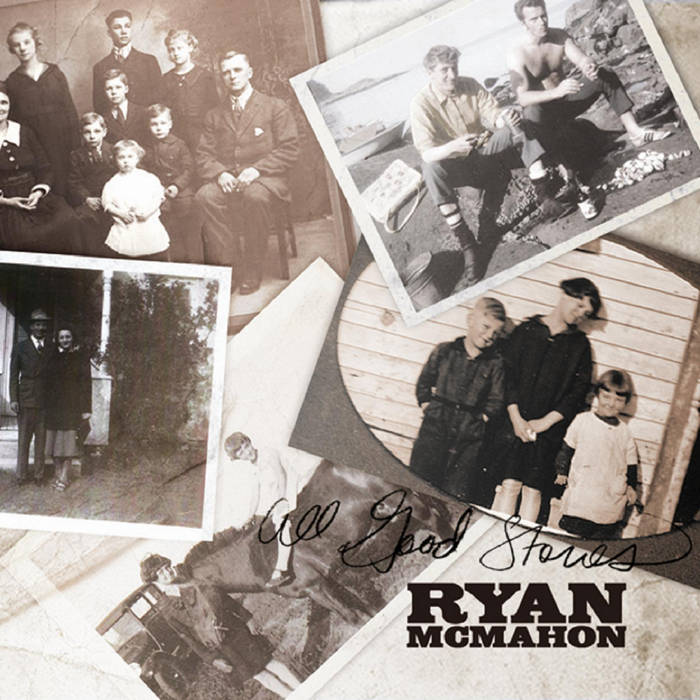 August 1, 2011
All Good Stories
I moved to the island and bought a house with my young family, and by 2010, I had the sneaking suspicion that my career in music was to be over.
I was still writing, but recording was another matter.
I didn't know many producers on VanIsle, so when guitar fixer/builder/collector/lover Richard Leighton offered his services, I jumped at the chance.
The idea was to not use any conventional studio locales; we would simply set up mics at his house and track a stripped-down, minimally-overdubbed album called "All Good Stories," in honour of my former drummer's mother who had passed away suddenly that year.
The creative was a blast; we employed tactics that I hadn't used in the studio before: banging on tables, slapping books together, and layering background vocals in sort of an Allman / Doobie Brothers style that I was at the time unaccustomed to.
Key Tracks:
"Wake Up" (ft. Megan McNeil) – Those of you who know me and have followed my career, know that one of the best things I've done in 20 years of music was meet and work with the McNeil family.  Megan, 17 when I met her, was battling cancer and had written an anthem about her journey titled "The Will to Survive."  I was brought in to arrange her song and we recorded it with legendary producer GGGarth Richardson in Vancouver.
Megan wanted to return the favour, so when I had been corresponding with her over e-mails, I had sent her some of the new songs I was working on.  Never shy, she said "You gotta let me sing on Wake Up!"  During one of her visits, we worked out a part, and she came into the studio and absolutely nailed it.  She passed away at 20, and left both me and the world with the gift of her voice, her compassion, and her unflinching Will to Survive.
"1985" – written about an actual conversation with a young homeless person I met in Victoria, BC.  I had everything 'Trevor' didn't.  A house, parents that loved me, and a future filled with endless choice.  He made a huge impact on me the day we met, and I still wonder where he is these days.
"All Good Stories" – written for Linda Henn, who let a gaggle of teenagers learn how to play very loudly in her garage in Ladysmith where I grew up.  An endlessly sweet lady, she was always interested about the songs I was writing and where I saw myself headed.  She was the 'cool mom.'  When she passed away, I wrote her this song, and played it at her funeral.  To reference Hemingway: All Good Stories end in death.  Linda made her time leading up to it count.