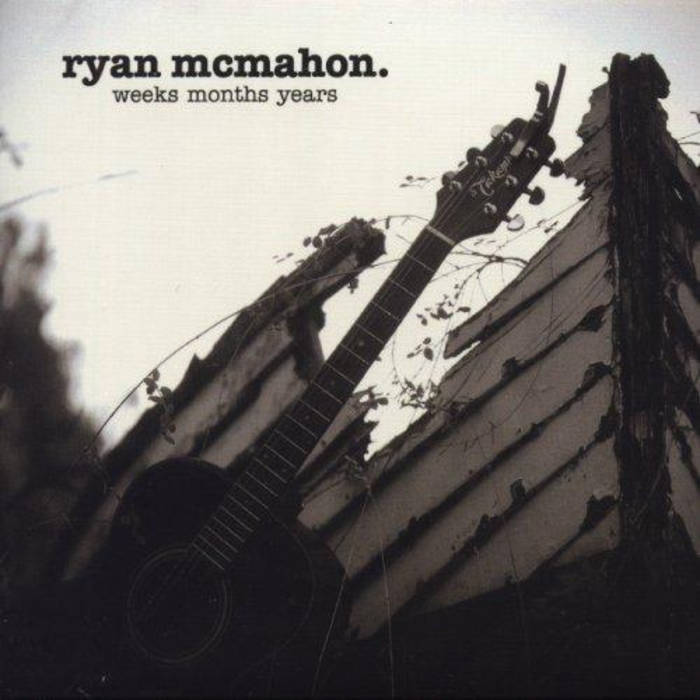 April 12, 2008
Weeks Months Years
This is where the young writer really begins to develop his voice.
I always call this album the one where I really started. I met my manager who was to become my wife during this time, and I started really mixing my influences – Eddie Vedder, early Whiskeytown Ryan Adams, Supergrass – with a voice of my own.
The record is filled with more great session playing (Geoff Hicks does a phenomenal job on drum kit in 'Comeback') and really expands on where Mike (producing again) and I left off with the 'Better Days' record.
This was the first work that I ever really toured behind; the first being something Vancouver agent Rob Pattee used to call 'the Alberta Crawl.' We started in Canmore, then went on to Calgary, Kananaskis, and finished in Banff. Not exactly a world tour, but one fuelled by laughs, alcohol and very enthusiastic and engaged audiences. What I remember of it, I'll never forget.
Key Tracks:
"Comeback" – the last song to get added to the album ended up being very good to me.  It was added to radio for a time, and remains a live staple of my live shows.
"Weeks, Months, Years" – I remember Mikey taking MANY passes at the slide bit in the middle of this one, but the resulting awesome is some of the most haunting playing I have ever heard.  Add Hamish Thomson's (the Hermit) lazy, deep pocket and session keys lord Rick Hopkins to the track and you've got one of my favourite songs I've ever recorded.
"Road Signs" – I wrote it in the middle of the night while house-sitting my parents' place in Ladysmith on Vancouver Island.  I had never finger-picked a guitar before. You can definitely hear that in the end result, but it was a sign that my writing was going to a place much more personal than some of my earlier work.  It's a Canadian love song that almost never gets left out at my live shows.