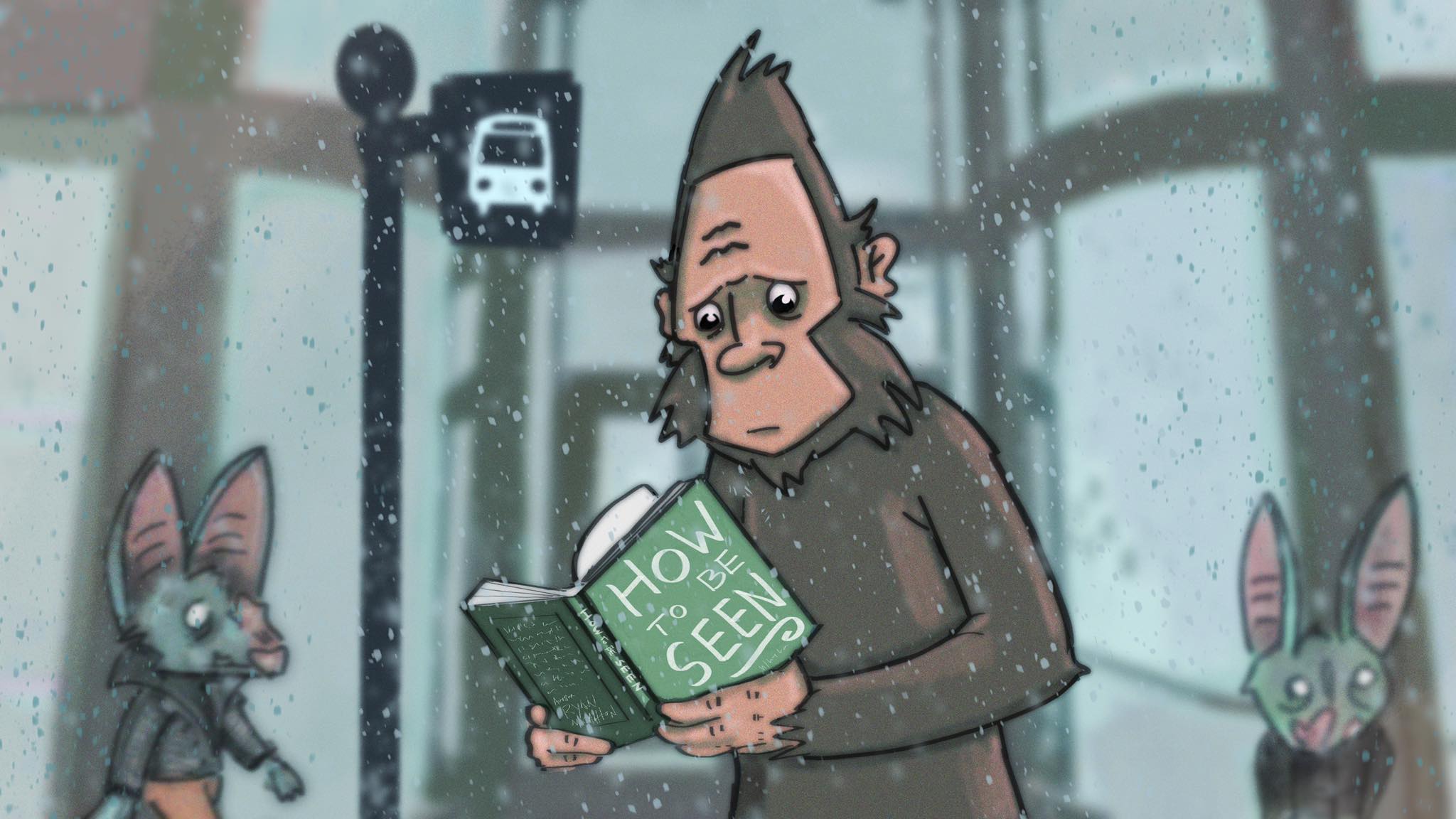 February 14, 2020
What does it mean to be "seen"?
What does it mean to be "seen"? Don't we all want to be seen?
Seen for our talents, our struggles, our hopes and our dreams… don't we all wish that every person that we run into could download our experiences to date and understand what makes us who we are?
Isn't that the big question of our lifetime? The songs of In Line for a Smile cover the subjects from depression to connection and all of the challenges that go along with the world that we live in today.
Let's take a look at this guy.
This is Babis.
Babis is kind.
He is hairy.
He likes art.
And photography.
Babis is living in a city full of bats and cannot find a connection.
He is searching.
For what? He doesn't know.
All Babis knows is that most days, he just feels like he doesn't belong.
Like a lot of people in the arts, as we sit in our studios, homes, basements or vans down by the river, we pour our hearts out in creative expressions with grand notions that we will connect to others who take in our efforts and validate us.
Have we arrived at a place where… if the whole world is looking for validation, is there anyone left to give it?
Babis himself is burying himself in a book that has evolved from the first form of self help written by the Ancient Egyptians… which these days is the top selling genre of literature. But what help is a self help book when everyone is looking into devices searching for their own sense of self worth?
Telling the story behind the song Self-Help Book, seemed like a daunting task. The song for me, represents a massive part of the struggle for artists today. I sat down with Daniel Pender and Keith Patrick Turner of Potentially Famous and after a long discussion of life and love, we decided to tell the story through Babis the Sasquatch.
Upcoming video release date: April 10, 2020
Listen to Self-Help Book here.
Ryan McMahon performed Self-Help Book as the first artist welcomed to the new Red Couch Sessions brought to you by Wandering Who Recordings.