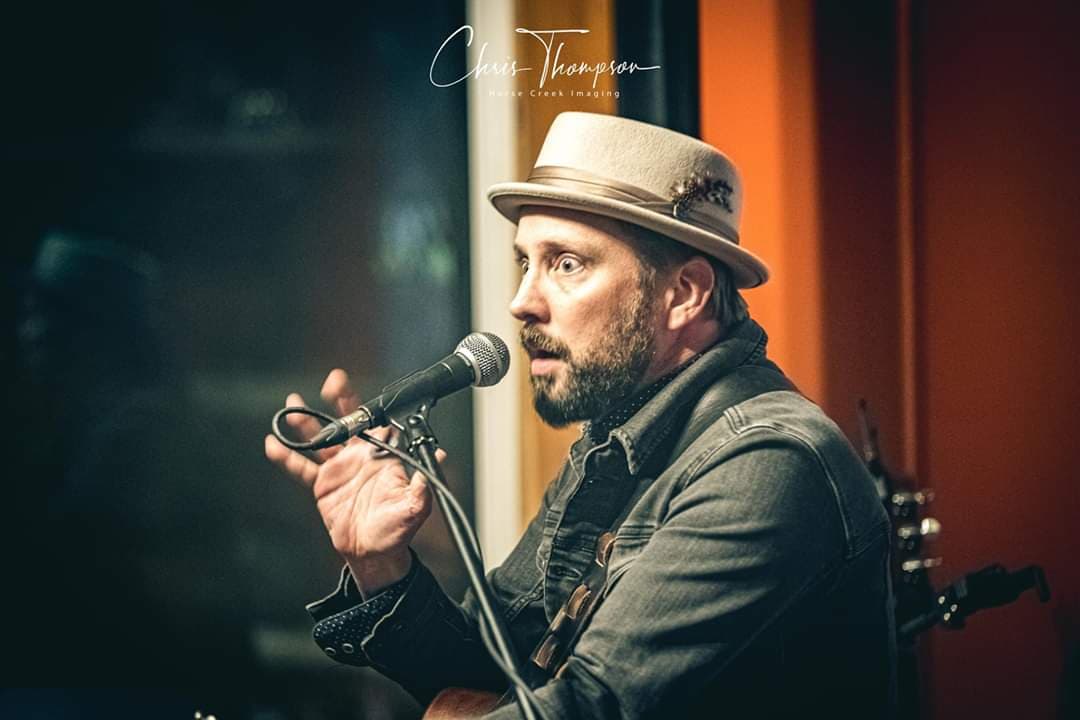 February 7, 2020
In Line For a Smile Tour: Snowy Re-Cap and Future
What a month.  It seems like a dream.  Was I even out there?  The smile tour took me throughout BC & AB, and I did it alone.  The performances, the driving, the hotels & the meals.  Solo.  By the third week I was indeed talking to myself between towns, and laughing louder than I should at dick & fart jokes on Howard Stern.  But I got through it…
I experienced some incredible moments, and some periodic reminders of my realities that brought me plummeting back to my hotel room filled with a sense of the unknown that's probably ahead.
In almost every aspect, I see myself as somewhat obsolete. See, in many ways, this is a dying industry.  Everywhere I look in mainstream music, I see a glossy, sexy varnish covering anything on traditional radio; meanwhile a lot of my heroes & contemporaries are barely able to eek out an existence as songwriters.  These are folks are making Grade-A material ~ really beautiful lyricists that are creating really well-produced, seemingly accessible music, but in the framework of songs that are truly saying something…
Before I get too ahead of myself – this isn't a woe is me post.  Just more of a check-in to see where we're headed.  To see where I'm headed.
I just did a 3 week tour in the dead of winter, and came home with a decent wage for my efforts.  But how many of those types of tours can my body & mind sustain?  I know my kids aren't fond of that length of tour, so subjecting them to anything longer than 14 days at a time is probably in my rearview mirror…. at least when we're talking these dollars & cents.
But I've gotten home, I've caught up on my rest, and now I'm already back writing and recording demos for what will surely be new material on the way.  How I deliver new music to you, and how much I play live may be changing, however.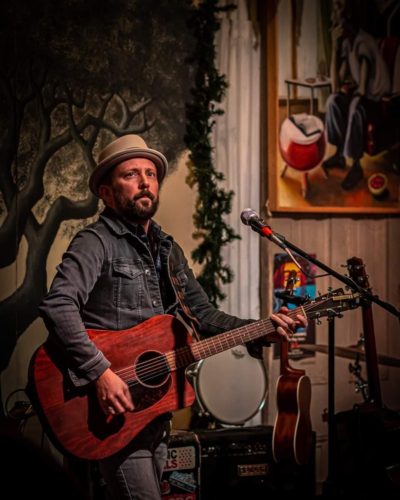 My dream began in earnest in 1996.  Like a lot of musicians that I've met in the years since, I didn't really have a plan, which probably worked against me.  I remember sitting in conversations with everybody from Matthew Good's former manager Frank W, to my old publisher Jodie; they'd all ask me:  "Where do you see this headed?"  There'd be quick panic.  And then the generic, easy reply: "To get my music in front of as many people as possible."
Oh, young man…  here we are.  40 years old, and still hustling to keep this career going.  It's all very mid-lifey, I know.  But from 40, 50 is very visible, and beyond that???  I just want to put myself into a position where I can shift & change as the world does around me…  Music isn't a choice, as I've said in the past.  It's a compulsion, and I have to do it regardless…. I also have to do it honestly.  Everything I write & sing has to have meaning, whether it's tongue-in-cheek material about the perils of parenthood, or direct to your heart-inbox stuff about connectivity & the human spirit.  I can't fuck around with songs about trucks, dirt roads and day drinking.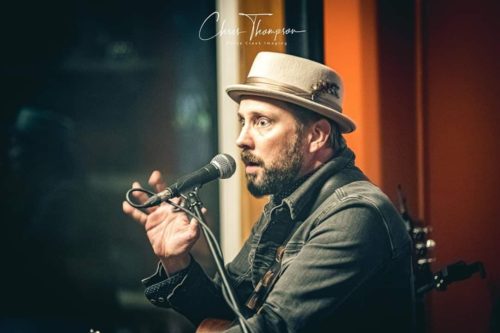 Beyond those empty January resolutions, I've maintained that 2020 will see much change from me.  I have certain boxes that I need to check, including being better to my body, getting more exercise, drinking less & being more available to friends & family.  There's a lot of material to write about here… right under my nose.  These kids are growing up so fast, and I want to be here for more of it.  So I'm vowing to really pick my spots ~ play shows, but only when it makes sense.  Play and write for the hardcores that have stuck by my side for all this time.
This is a very very tough business.  You all know that now, because more artists are spouting about it.  Leeroy Stagger, Dennis Ellsworth, Dayna Manning, Danny Michel, JP Hoe, JJ Shiplett, Joshua Hyslop and an ocean more … These folks have written some of the finest, most creative material out there, and you should know about them if you don't already.  Support your songwriter friends.  We're all doing this for a multitude of reasons, but I like to think that the primary one remains to connect to the world around us.  To try to forge bonds of understanding and empathy.
Phew… I really opened up my ribcage there; reached inside and said how I'm feeling.  I'm off to wrap up the 'smile' tour in Duncan tonight at the Chapel.  I love singing there…
Thank you to everyone who came out to support me on the tour… Some of your faces I saw at more than one show, and you people are absolute gold to me.  I can't thank you enough.
One way or another, by hook or by crook…. more music is coming soon.