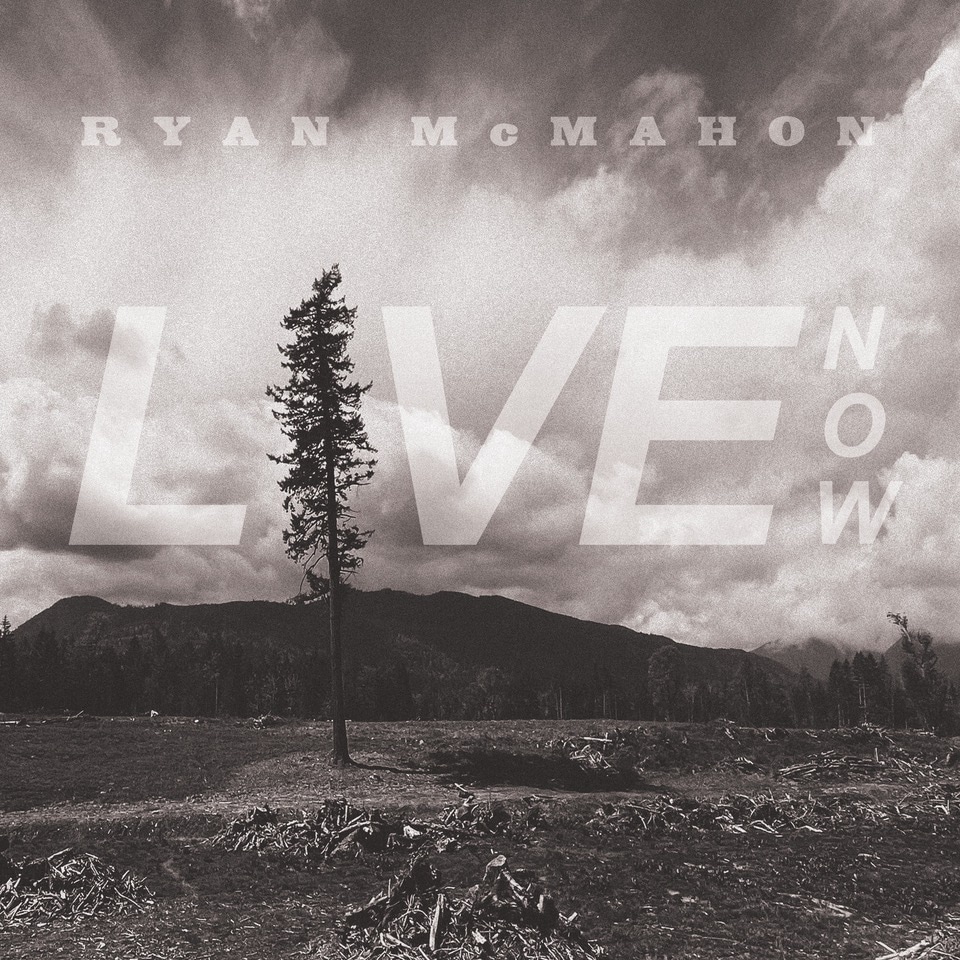 November 8, 2023
Feed Your Mind & Live Now
Feeling reflective on this Wednesday, November the 8th.
I've been a musician, or at least one in training, for nearly 25 years now.  25 years of the try.  25 years of beautiful memories so vivid they are spilling out of the pockets of my vintage green bomber jacket that I purchased for $10 at a thrift store 25 years ago.  25 years of music industry periphery; of not quite fitting the status quo & being unable to compartmentalize myself & my songs into one box.  Forever friendships & severed ties.  Meeting heroes & being poor & being financially stable & being poor again.  What a ride.
It's all led me here.  Not just a new album, but a big swing at yet another inside fastball.  I'm all in, and it has to work.  Country, folk, rock, Americana, singer/songwriter, roots, soul ~ every one of those genres is represented on my new record.  I love & listen to the best of all those musical landscapes, and so it stands to reason those flavours will filter out onto something I've created, right?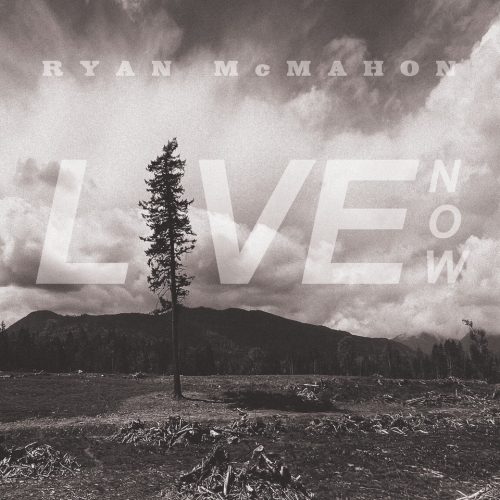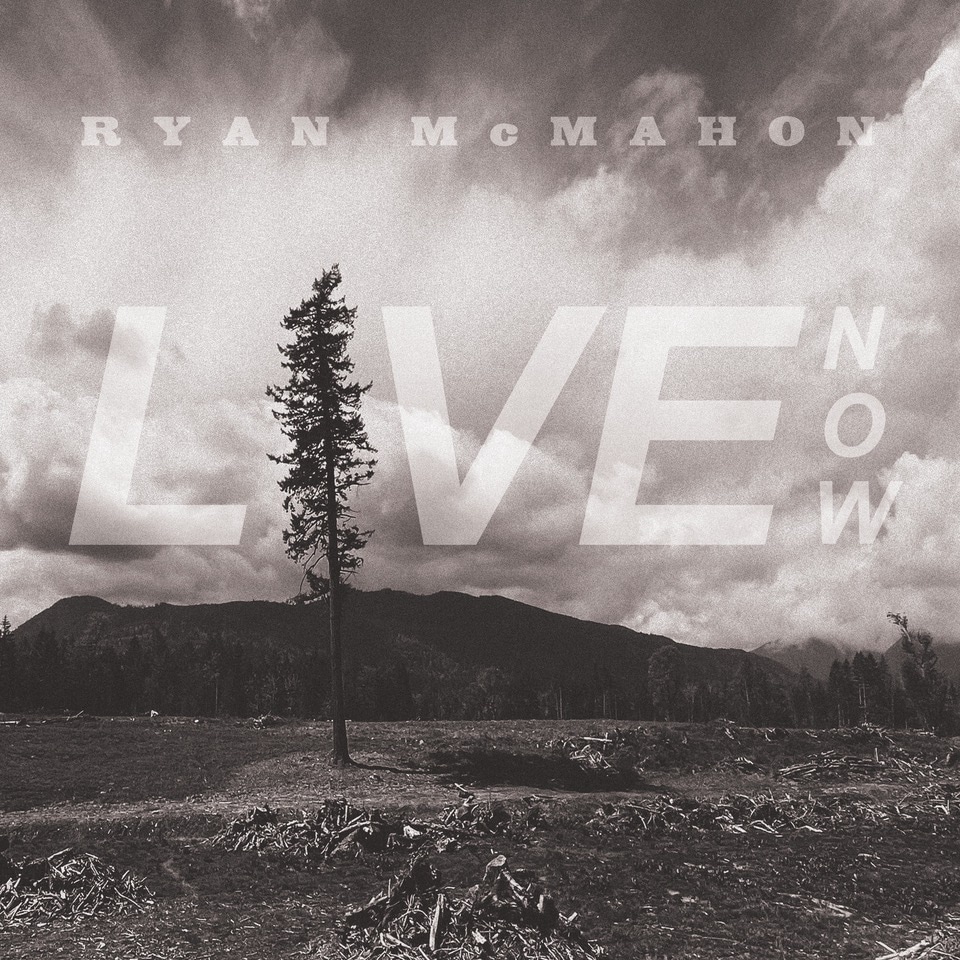 There it is: a single tree, standing steadfast after all around it has been taken & changed.  I don't want to over-dramatize my life, which is largely incredible, but I resonated with this image immediately.  Taken not far from my home, I loved the notion of this tree remaining after experiencing a trauma of sorts.  Still blowing in the breeze, still experiencing the warmth of the Western sun, still alive.  Living NOW.
It's been a wave of change for me lately; personally & professionally.  I've focused my sights on being better at balance; working smarter AND harder at being a better Dad, son, friend, performer & writer.  I'm trying to truly look after my vessel more as well.  I'm 44 fuck.  Gotta move every day; get steps in & push ups & weights, not even so much to sculpt something granite-like, but more because it makes my mind & mood feel supreme & quick-witted & happy afterwards.  Feed Your Mind.  Live Now.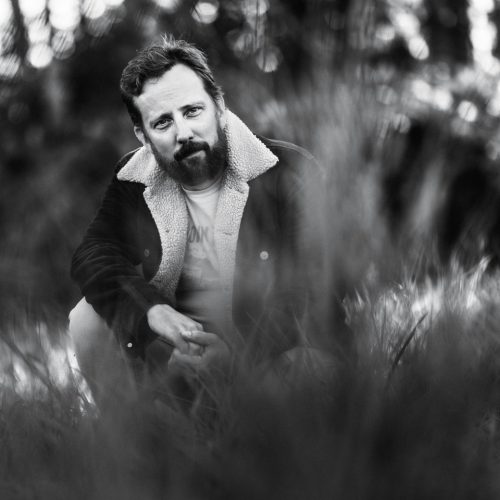 photo cred Ashley Marston 
In 2 days the record drops.  I've got a beyond sold-out record release party in my hometown, which has never supported me more than it does right now.  I'm so lucky to be from here.  Ladysmith is a beauty, and I want to go back to the 18 year old that wanted out and slap him around.  But I guess that's how it goes: you leave, you gain perspective, and maybe Thomas Wolfe was wrong; you CAN go home.  It took me years to adjust, but in terms of locale, I have settled into a sweet spot.  The mountains, the ocean and the people.  It's home & it gets me.
A couple of days later, I'll be playing a string of shows with Tom Cochrane.  He's a legend, a lifer & songwriter.  It'll be a stripped down run, of just some boys & some acoustic guitars & stories, and I can't wait to watch what he does with that format each night.  That's the best part of touring with some of these pros – it's like going back to school.  Some of 'em have been doing it so long, they make it seem as effortless as breathing air.  It's nice to be pegged to warm up the crowd for Tom.  I'll try to kill it.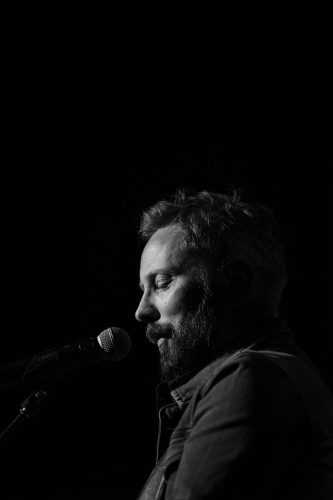 Photo cred: Tatum Duryba

Getting back to the album: I hope you like it.  I know we live in a singles-driven society, but if you've got 35+ minutes, have a run through my brain, front to back.  It's not as scary in there as it used to be!  Or if it is, I've tried to disguise any mental health ebbs or bad news under the warm blanket of major keys & quicker tempos.  It's a 10 song concept record, and in the writer's opinion, it's about hope.  About letting go of what I can't control, accepting all that changes, and finding light when it shows itself.  "A Little More Left to Go," "One More Fire," "Sometimes Life's Amazing" – – – > hopeful, right?  I'm ok, and I hope you're ok too.  We're gonna be alright.
To coincide with the record release, a new single comes out Friday  ~ 'Feed Your Mind' ~ We shot a video for it, and you can watch it here: https://www.youtube.com/watch?v=PSP9_6STXn0 
Huge thanks to Cathleen Lundgren & Sean Lyons for helping me create my favourite video to date.
one day I'm gonna get it right
remember to live before they turn out the lights
swim out past the dock
drive until I'm lost
I'm getting it.  Starting to take my own advice.  Saying yes more.  Leaning in to friends & relationships in ways I maybe haven't for years, or never did.
I used to say I could be one helluva guy if I could be the man I am in my songs.  I'm a work in progress; we all are.  But I'm getting closer;)
NOVEMBER DATES:

Nov 10 – Eagles Hall – LADYSMITH, BC. **SOLD OUT**
Nov 11 – House Concert – VERNON, BC
Nov 13 – Vernon Performing Arts Centre – VERNON, BC (w/ Tom Cochrane)
Nov 15 – McPherson Playhouse – VICTORIA, BC (w/ Tom Cochrane)
Nov 16 – Sid Williams  – COURTENAY, BC (w/ Tom Cochrane) **SOLD OUT**
Nov 17 – Port Theatre – NANAIMO, BC (w/ Tom Cochrane) **SOLD OUT**
Nov 18 – House Concert – LADYSMITH, BC
Nov 19 – Tidemark Theatre – CAMPBELL RIVER, BC (w/ Tom Cochrane)
Nov 20 – Cowichan Arts Centre – DUNCAN, BC (w/ Tom Cochrane)
Nov 21 – Bozzini's – CHILLIWACK, BC **2nd Show added**
Nov 22 – Chilliwack Cultural Centre – CHILLIWACK, BC (w/ Tom Cochrane)
Nov 23 – Bozzini's – CHILLIWACK, BC **SOLD OUT**
Nov 24 – Artech Gallery – VANCOUVER, BC
Nov 25 – Village Hall – LIONS BAY, BC **SOLD OUT**
It's nice to report that some of my solo shows are selling out, too.  It's gonna be quite the marathon of a month, but I'm ready to get back out there after a couple of quieter months.  We will be announcing some more tour dates for early 2024 SOON.
I wish to send out a sincere bear-hug thanks to my team: Cath, Stateside Stacey Taylor, Jordan Pritchett, Danielle Marie King, Lauren Tutty, Jason Schneider, Mom & Dad, Liam at Collingwood, Strong & Free Merch Co, Aaron Pritchett, Sarah Bramley, Ray Mussell, Matthew Atkins, Shane Hendrickson, Jay Buettner, Chris Gestrin, Pat Steward, Jeremy Holmes, Darryl Havers, Scott Smith, Sheldon Zaharko, Sean Lyons Video, Joel Spillette, Lee Worden, the Tinneys,  Margot at Caline, Deb at Maverick & everybody who has lent a helping hand to this project & helped me from veering off course over the years.  I love ya's.
See you out there;
~R