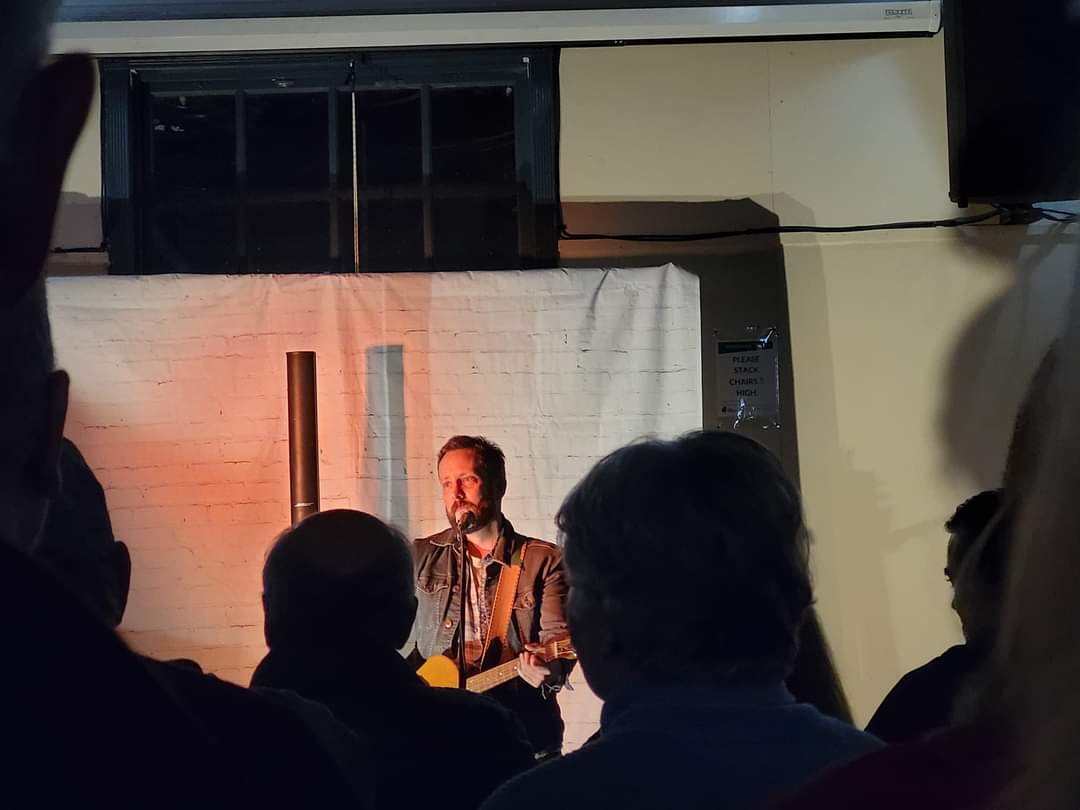 February 19, 2023
Hometown
It's two days after a fine hometown show in Ladysmith.
As previously mentioned, I'm about to take a fine piano player out on tour with me; Joel Spillette is a cat that I've known since I was 17 and was sneaking into the Queens to cut my teeth on Monday nights in Nanaimo.  This past Friday was to be a low-key warmup gig in my hometown; a safe place to hit a couple of clams (sour notes, missed cues, whathaveyou) and get warmed up for the upcoming tour of BC/AB/SK in March & April.
I figured we'd get 60-75 folks out but we ended up rolling past the 140 mark in our town hall, which had Joel & I admittedly antsy beforehand.
Joel's been out on the road with me before, but in a larger configuration with bass & drums.  He's been to Ontario with me on some dates, as well as my beloved Tonder Festival in Denmark.  There's a considerable age gap between the two of us, but a friend is a friend is a friend & his rock n roll stories of yore are the stuff that books are written about.  Simply put, he's a good hang.
So this is our very first gig ever as a duo; add to this one more variable: I'm not drinking these days.  I haven't done a ton of stone-cold sober performing almost ever – I've rarely been past the messy point of no return, booze-wise, but I've always had a 'loosening agent' or 'social lubricant' in my system while I tried to deliver you guys the goods.  These are new leaves I've very recently turned over.  I'm trying to make it stick.
We started the show & we're in the wrong key.  Killer.
But from there, things only went upwards…  I took part in a very warm exchange of energy between my hometown & myself.  Tears, nostalgia, hyper-local references of addresses & town characters that rhyme with Delcourt dotted the set.  Joel slayed some solos.  I held notes a little longer cause I could.  We laughed a lot.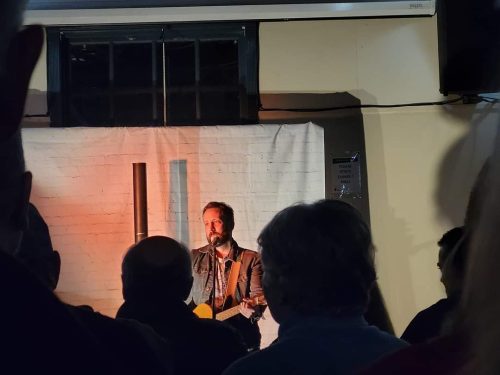 It was my favourite local show that I can remember.
Intimate but huge to me.
I used to joke that I'd sell more tickets in Calgary or Saint John than I could in my own hometown, but I really felt cared about and rooted for on Friday.  I can't thank you guys enough for that.  I believe we're ready to set sail on a fine little tour in mid-march, and I hope if you're in Western Canada & reading this, that you can come out & grab a piece of this one.  I've never been more omni-present & grateful that I'm still doing this; it ain't for the cake & it's not for my health.  It's to connect & communicate through my songs.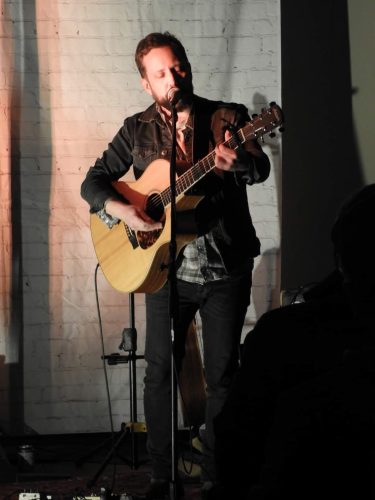 Big ups to the Ladysmith Arts Council, who are bringing this & more shows to the area – I encourage you to abandon your streaming services & get outta the house with somebody special & attend one of these.  It'll always be quality.
And thank you, Ladysmith.  I'm not your most well-known resident, but I might be the most thankful.
~R